Societies in the ASEAN region
The profiles of the independent societies are featured below. Each are official members of the ASEAN St. Andrews society. Many of the organisations are the oldest established St Andrew's Societies in each of their respective countries. Many of the founding members of the societies were Scottish expats who had settled in Asia. They were keen to protect their ties with their home countries and to proudly celebrate the colourful heritage of the UK's strongest nation, the Scot's.
The ASEAN St Andrew Society can assist to underpin the individual programmes and activities of any society which who are interested in improving their independent cohesion and communication. We can help source sponsors, guest speakers and entertainment to enhance the already impressive events which these regional societies run.
With that being said, if you are a Chieftain, a member of the committee of a St Andrew's Society in our region, or you are interested in founding one where there is no current presence, we would be delighted to hear from you.

Indonesia – Java St Andrew Society


The Java St. Andrew Society (JSAS) was founded in 1919 and has enjoyed a continued active presence in Jakarta since then, interrupted only by World War II. Aiming to celebrate Scotland and all things Scottish in Jakarta, the Society is open to anyone who wishes to join in such celebrations. From smaller gatherings for a "wee swallie" to ceremonious extravaganzas such as the annual JSAS Charity Ball, we offer opportunities to make new friends and to join existing ones in raising a glass to toast Bonnie Scotland. The ultimate aim is always to ensure members and guests have a memorable and enjoyable evening.
We celebrated our centenary with a wide range of spectacular celebrations, including two major community events: a St Andrew's Ball and a Burns' Night Supper. These were in addition to our other varied events over the year.
If you are living in Jakarta but originate from Scotland, worked or studied there, or if you simply have a passion for all things Scottish, please join us. The membership is FREE. Everyone is welcome, no matter your level of affiliation to Scotland. Sign up to receive regular news and information. We hope to see you soon.

View The Java St Andrew Society Event Gallery Here
Malaysia – Selangor St Andrew Society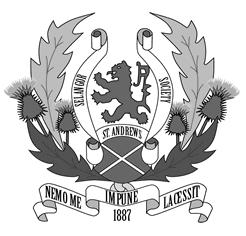 Selangor St Andrew's Society is one of the oldest Loyal Societies in Malaysia and was established in 1887. Membership comprises Scots, descendants of Scots and people who are interested in Scotland and Scottish culture.
The Society's aims include fostering matters of Scottish interest, such as celebrating St Andrew's Day and Burns' Night. We also arrange a calendar of other attractive social events for our members. For example, we offer our members: ceilidhs, golf days, highland weekends, scuba-diving trips, pub nights and whisky tastings. The Society also jointly presents the annual Great British Ball.
Selangor St Andrew Society also stages popular concerts featuring Scottish musicians, which in recent years have included: the Battlefield Band, Capercaillie, Red Hot Chilli Pipers, Bags of Rock, Whisky Kiss, Big Vern & the Shootas. We have also secured performances by tribute bands featuring the music of Annie Lennox and Rod Stewart.
Contact us for the membership details and to receive information about our events in Malaysia. All are welcome to join.
Visit the Selangor St Andrew Society Gallery/Facebook Page Here
Thailand – Bangkok St. Andrew's Society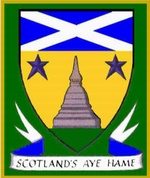 The Bangkok St Andrew Society was established in 1890 by a small group of expatriates. They were Scots stationed in what was then Siam. Ours is the oldest of the four "loyal" societies (St Patrick's, St David's and St George's) in Thailand.
Over the years our organisation has developed it has always remained true to its original roots as a Society for Scots, those of Scots descent and those with an interest in all things Scottish. The core principles have always been to meet up and celebrate Scottish culture.
Our year revolves around three major social events: The Burns Supper (late January); Kiddies Highland Games (September); and the climax of our calendar, the St Andrew's Ball. The latter takes place on a weekend close to St Andrew's Day, either late November or early December.
Please contact us for membership details, as all newcomers would be very welcome.
Visit The Bangkok St Andrew Society Here
Singapore St. Andrew's Society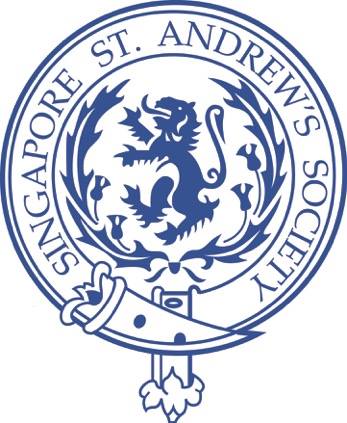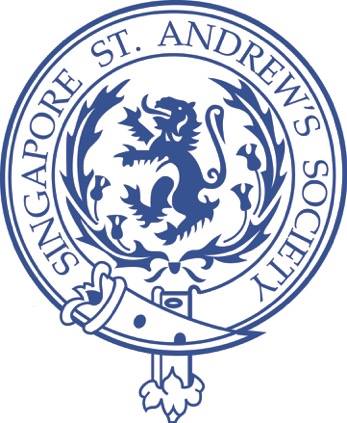 The aims of our highly active society are forged around observing and celebrating key dates within Scottish heritage. This includes, of course, St Andrew's Day and Robert Burns' birthday.
We also offer a rich programme of other events, as well as projects which have contributed many thousands of dollars to charities both in Singapore and Scotland.
If you live or work in Singapore, please contact us for details of how to join.
View The Singapore St Andrew Society Image Gallery Here
Hong Kong St. Andrew's Society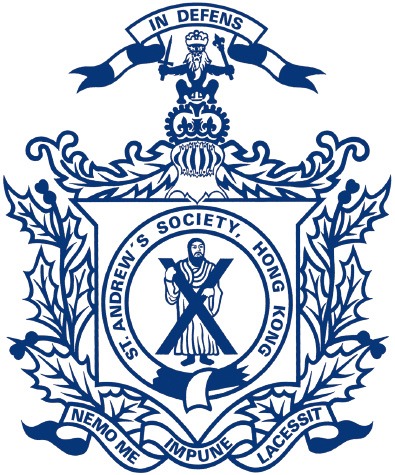 Scots in Hong Kong have been celebrating St Andrew's Day almost continuously since Hong Kong's early days as a British Colony. Originally, this was in the form of a St Andrew's Dinner but, from 1877 and in most years since, has taken the form of an Annual Ball.
The Hong Kong St Andrew's Society can trace its foundation to 1881 or 1882. Until 1881, the Ball was organised by an ad-hoc committee but from 1882, it came under the auspices of the newly formed Society. The St Andrew's Ball, and later the Burns Night, have been regularly celebrated by the Society and its members ever since.